Underfunded public defenders, sanctuary cities, and Get Out
Drink This
I've been drinking a lot of beer lately, and I have to say it's been really nice to reconnect with it. Before seeing Get Out (more on that in a minute) I had a solid day-drinking session with a couple flights at my local-est brewery, Begyle. It was a good chance to refresh myself on their lineup after almost a year in my leftover wine bubble. My favorites were Farmer's Tan, a really beautifully balanced saison that I could drink every day, and Pinball Wizard, a milk stout that has a slightly sweet note on the finish but a good roast to even it out. Since the brewery is open Mondays and has a simple, well lit, comfortable taproom that's kind of how I imagine my home office would be if I had one, it's a good place to do some political reading.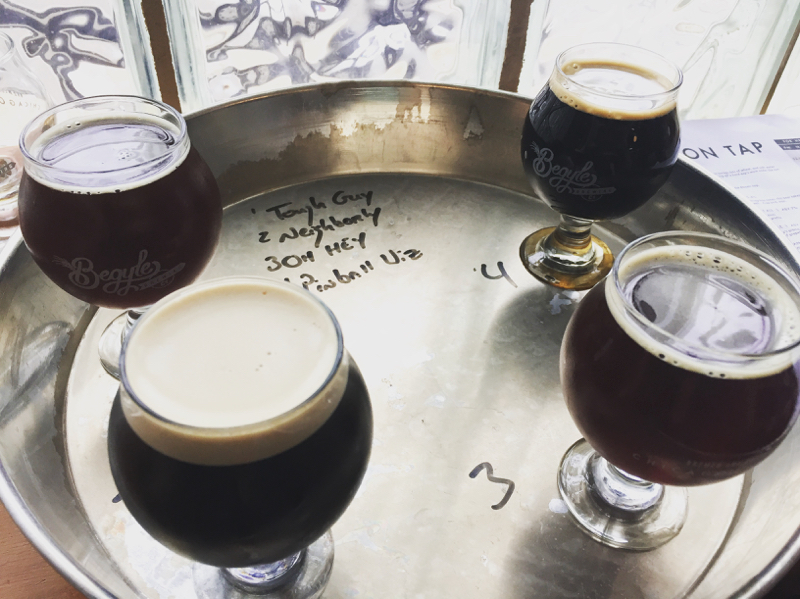 Read This
From The Intercept: Missouri's Underfunded Public Defender Office Forces the Poor to Languish in Jail Missouri's drastically underfunded public defender's office (ranked 49 out of 50 states for public funding) has resulted in a class-action lawsuit filed by the ACLU. Prolonged jail time for defendants while waiting for lawyers and insufficient time spent on cases are the standard; most alarmingly, the average time spent on cases involving juveniles is a mere 4.6 hours. Jordan Smith reports.
From Essence: Black People Need Sanctuary Cities, Too With several mayors grandstanding to defy Trump's refugee/Muslim ban and anti-immigrant rhetoric by declaring their cities to be sanctuaries, Janaé Bonsu notes that no city can be considered a sanctuary unless its Black residents are safe from state violence. "Whether it's stop-and-frisk or no-knock raids, both undocumented immigrants and U.S.-born Black folks have a vested stake in redefining what sanctuary really means, and in resisting Trump's 'law-and-order' agenda," Bonsu writes.
From Son of Baldwin: Get the Fuck Outta Here: A Dialogue on Jordan Peele's GET OUT I hit a major milestone last week: I saw my first horror movie in a theater ever. (My aversion to scary anything has been well documented.) After listening to a great interview with Jordan Peele on the Combat Jack show, which you should also listen to (minimal spoilers), I simply had to see Get Out, and it was absolutely incredible. If you haven't seen it yet, you must. Son of Baldwin has one of the best discussions of the film I've read (spoilers).
Julia Burke is a wine educator and writer.