Many people resolve to drink less come New Year's Day. A few days of post–holiday season liver pampering aside, I generally resolve to drink more: more of a new varietal I've discovered, more of a certain winemaker, or perhaps more at a favorite wine bar where there's always something interesting on the shelf.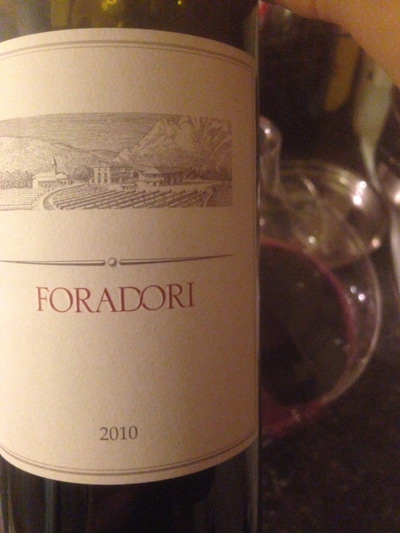 2013 was a solid wine year for me; there was a wide variety to experience, from Vilafonte 2007 to a lovely Bodegas Juan Gil Honoro Vera monastrell from the cheese shop in my new hometown to that bottle of 2007 Peconic Bay Lowerre Family Reserve I've been keeping stashed away. I've gotten to try some Wisconsin-made wines, too, and it's been enough to stoke my curiosity about making my own next harvest. And at Christmas, my family and I enjoyed Thelema's 2010 Mountain Red, a great value and terrific cheese and charcuterie partner with elderberry and plum notes, light tannins, and a little crackle of white pepper.
I have a few ideas for making 2014 an even better wine year, however, and to hold myself accountable I'll list them here:
Drink more Wisconsin wine. Marquette! Frontenac port! Muscat! Seyval! There are so many interesting Wisconsin grapes. And I want to try them all.
Find and drink more South African merlot and malbec. They're just so good, and it's not easy to find them at shops and restaurants. This is a job for online ordering, and I'll make a point to seek them out.
Drink more things made by Elisabetta Foradori. I love everything she makes so far, especially her nosiola and the teroldego, pictured above, that I tried last month. The owner of my local wine shop is a fan, so I'll be seeking out more of this outstanding Italian winemaker's work in 2014.
Make at least two different wines this fall. I'm dying to experiment more with these less familiar grapes, and I want to become a better winemaker in general, so this fall will be a serious winemaking season for me.
Drink more Swartland. Every Swartland syrah I've ever tried has been a stunner, and I want more––and more mourvedre, and chenin, and cinsault. Expect to see a lot of this up-and-coming region on the site this year.
Julia Burke is a wine educator and writer.